Hello Valora!
A step ahead to unlock your Beauty Access at Valent Skin.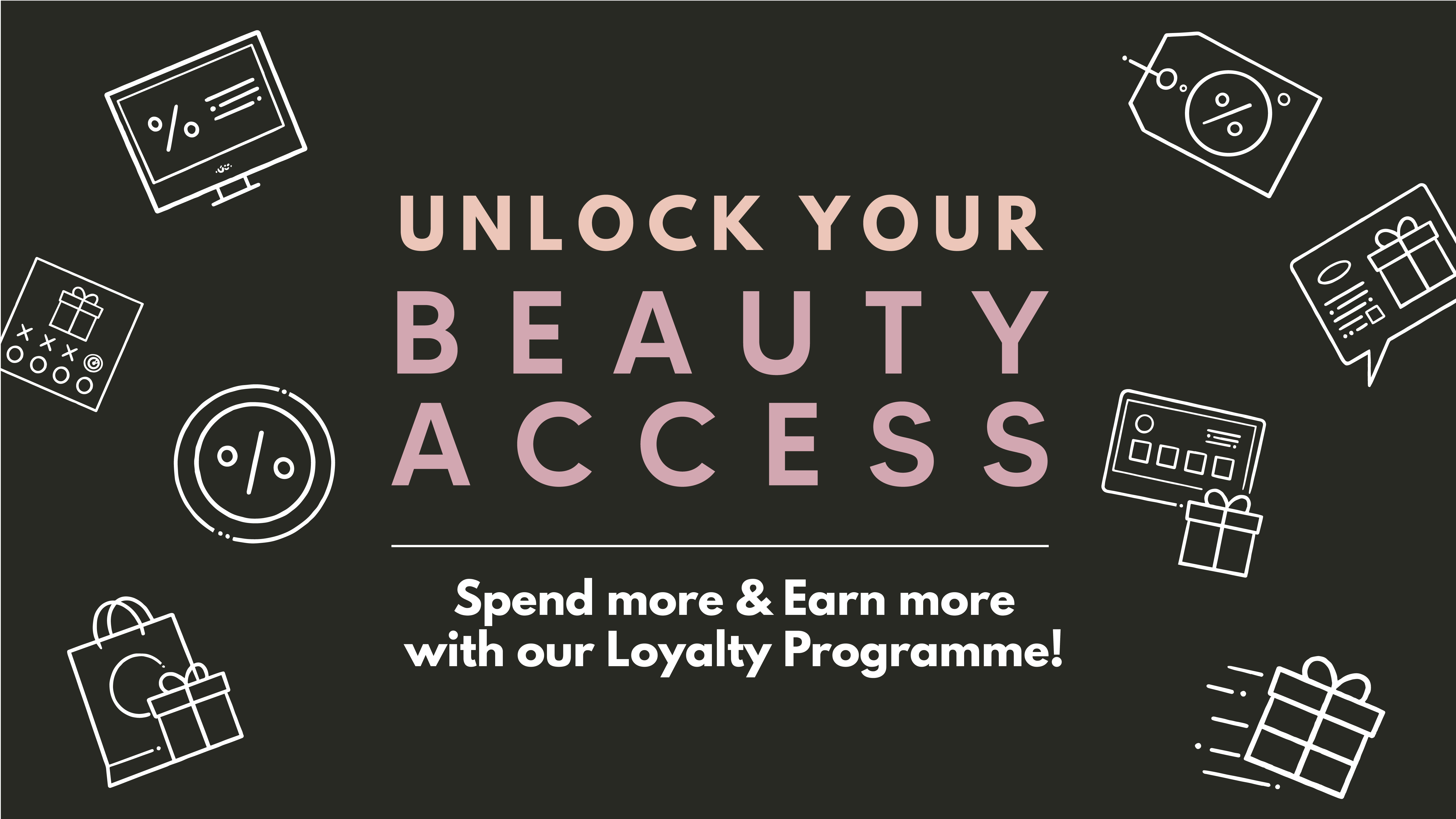 Introducing new Valent Skin's loyalty programme, Beauty Access. Spend more, earn more.
Beauty Access categorised you into 4 levels.

It started with Member, when Valent Skin as your first love.
Moving to Indies, as our get-to-know phase.
Then Prestige, where the relationship turned serious.
And finally Luxury, when we decided to commit to each other.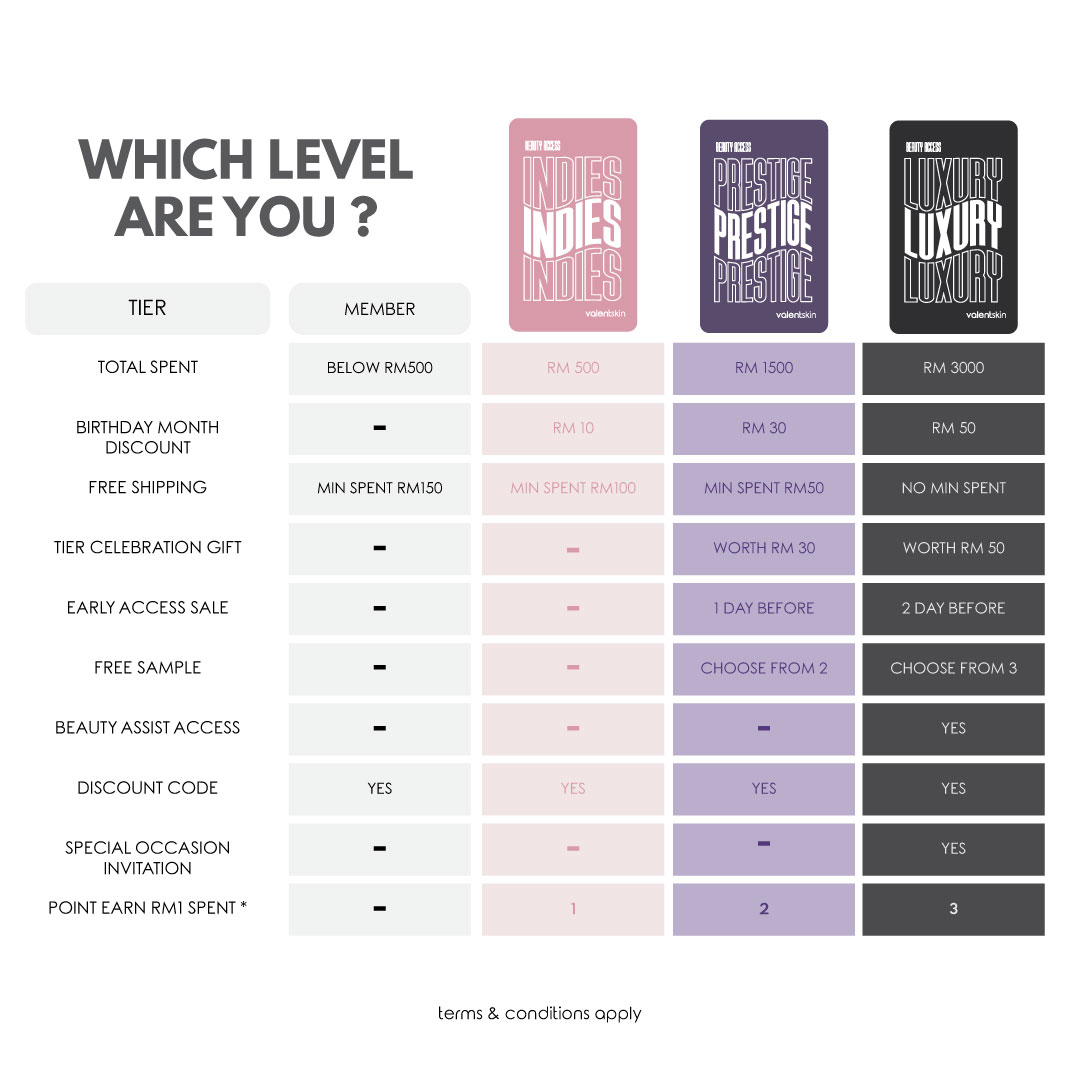 Find out where you are now with Valent Skin.

1. Visit our website, valentskin.com
2. Log in to your account.
3. Click at 'Profile'.
4. Check how much you've spent at 'Order History'.
Valid for website, in-store and WhatsApp purchases only.
SPEND MORE, EARN MORE!