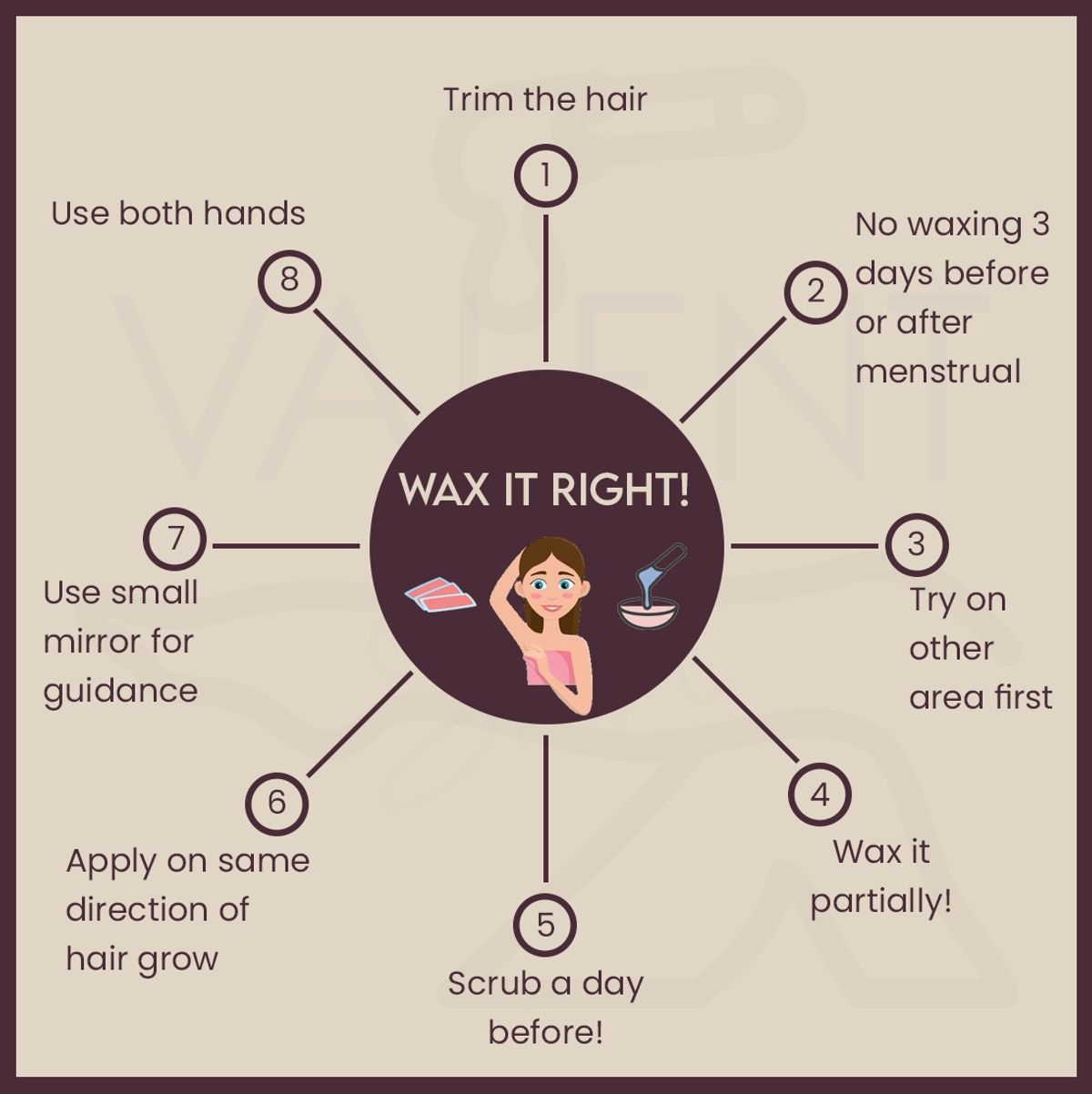 Macam mana nak wax PRIVATE PARTS and OTHER PARTS dengan minimal pain?

Wax ada 2 jenis, yang diformulasi dengan madu atau sugar.

TIP 1:
Anda kena make sure bulu sudah di trim. Jangan terlalu panjang dan jangan terlalu pendek.

TIP 2:
For Miss V, elakkan waxing pada: at least 3 hari sebelum dan semasa period. Ini kerana, kulit di kawasan Miss V agak sensitif ketika waktu ini.

TIP 3:
Make sure anda sudah pernah wax pada bahagian lain sebelum wax pada Miss V. Ini kerana untuk pastikan yang anda sudah tahu level of pain nanti.

TIP 4:
Pada Miss V area, anda bahagi - bahagi kawasan. Maksudnya, anda wax nanti ber frasa. Jangan sapu semua wax dan waxing semua 1 time sekali gus. Untuk armpits, you can wax it one time!

TIP 5:
Scrub bahagian yang nak di wax sehari sebelum waxing. Ini adalah bertujuan untuk bersihkan liang roma untuk memudahkan akar bulu mudah terkeluar with minimal pain.

TIP 6:
Apply honey wax ikut direction of hair. Apply evenly. Tarik strip wax direction yang berlawanan dengan direction of hair.

TIP 7:
Anda boleh guna cermin kecil untuk memudahkan. Jadikan cermin ini sebagai alat untuk anda lihat kawasan yang susah untuk dilihat.

TIP 8:
Gunakan tangan satu lagi untuk cekangkan kulit dan satu lagi untuk buat kerja waxing. Use both hands!