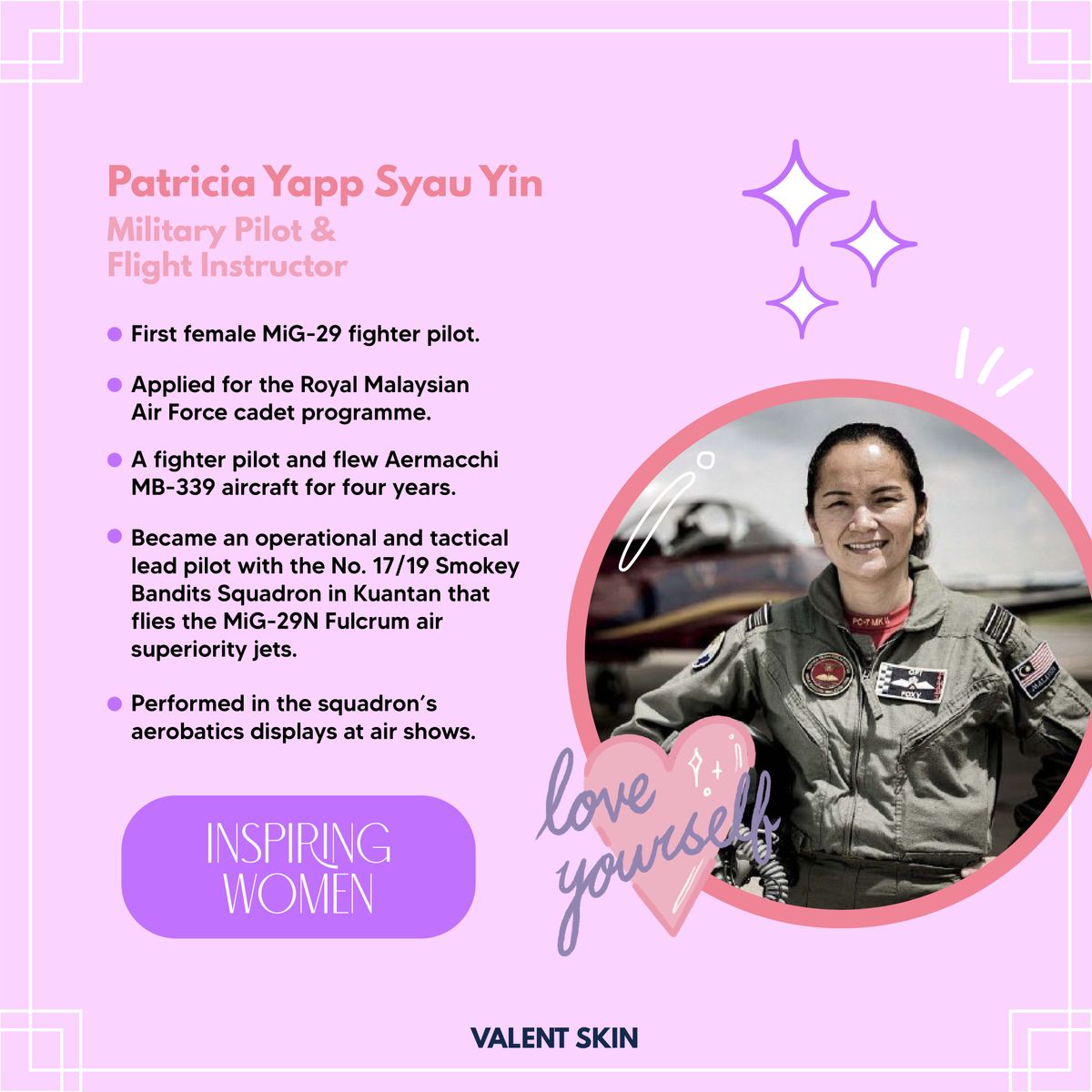 She is the happiest when she is flying up in the sky, today we are sharing the spotlight of Women's March with Mejar Patricia Yapp Syau Yin.

She is the first MiG-29 female fighter pilot in Asia, and the only female fighter jet pilot in Malaysia.

She managed to overcome the intense training is becoming a fighter jet pilot, she is one the prove that women can be anything they want with a strong will!

Her bravery inspires younger generations out there to not give up and become the woman you always dreamed to be no matter what.

Thank you for the inspiring us and we hope you keep thriving in whatever you do Mejar Yapp.