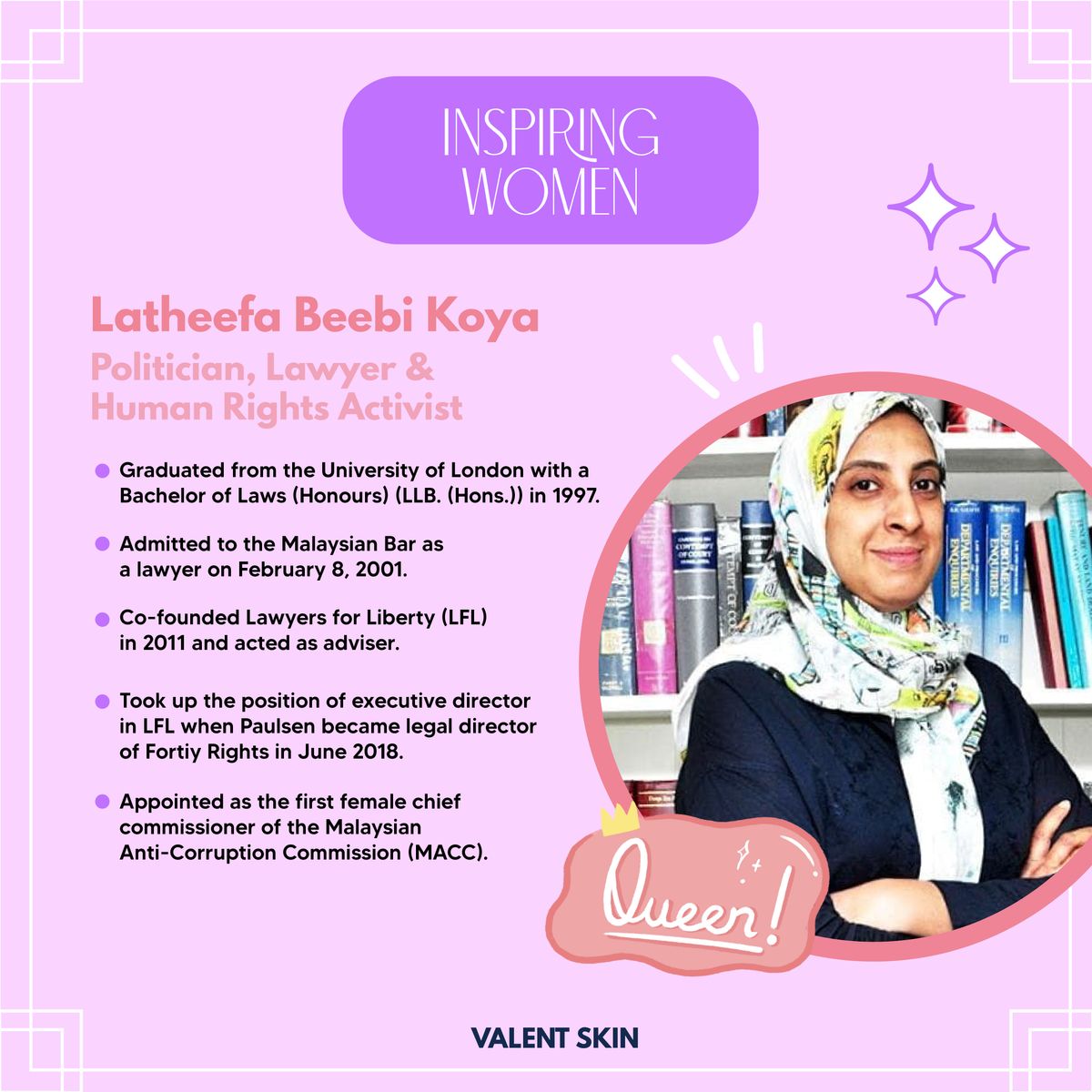 She has made history by becoming Malaysia's first-ever woman to head the Malaysian Anti-Corruption Commission (MACC), meet none than the other Latheefa Beebi Koya.

Her stories inspires everyone on how worked and studied at the same time for her law degree in London.

Her passion in human's right sparks everyone spirits by co-founding Lawyers for Liberty (LFL) in 2011, where she acted as adviser and be the voice for those in needs.

We hope that her bold passion in law, justice and human rights inspires everyone else too.

Thank you for showing us the passion in justice! We hope her works inspires the younger generation out there too.