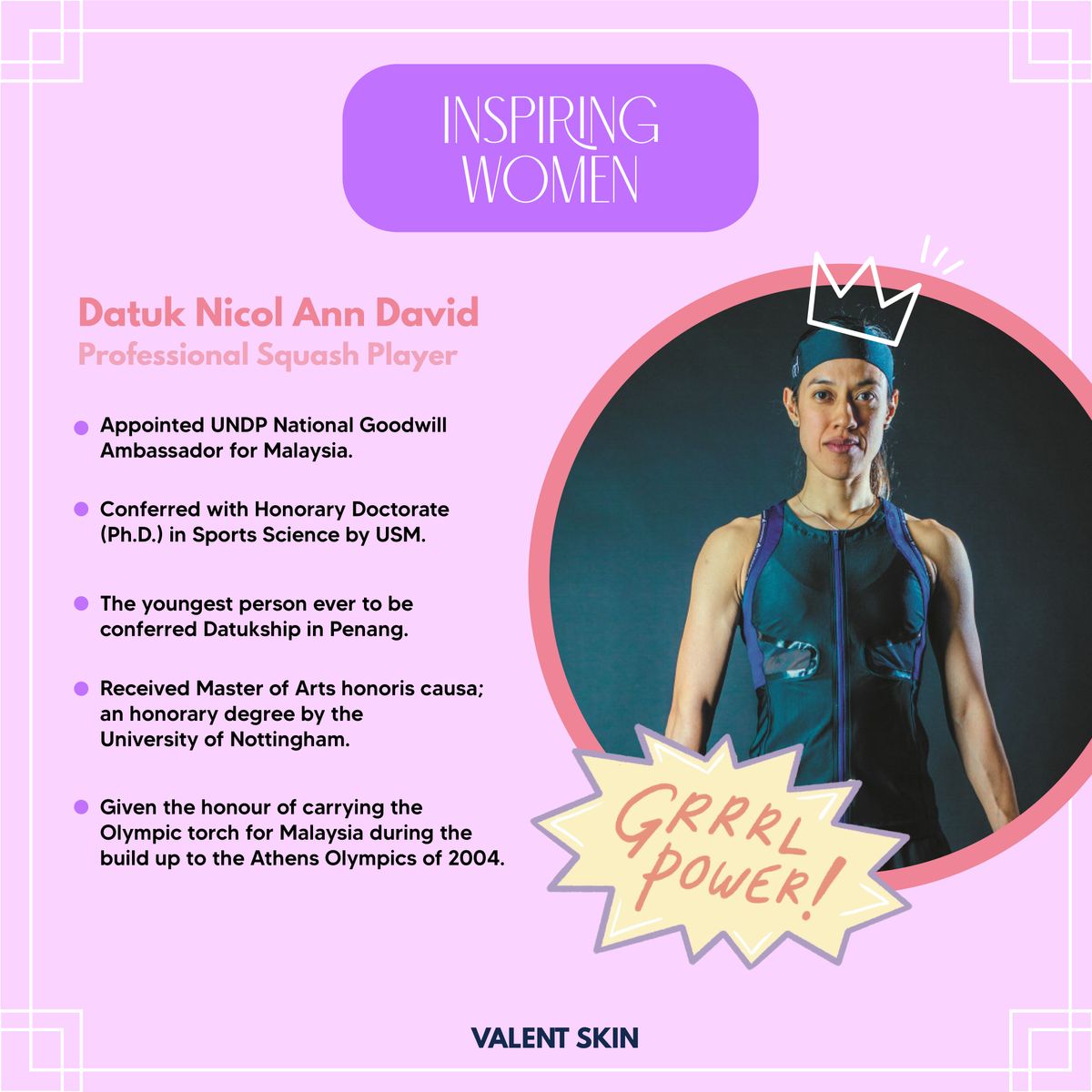 She needs no introduction, meet the one and only Datuk Nicol Ann David the queen of professional squash!

She was the world number one for a record-breaking 108 consecutive months making her become the eight-time world squash champion.

Not only that, she even excel in education by completing her Ph.D in Sport Science (USM) and master from Nottingham University.

We hope that her achievements motivates the younger generations to involve with sports and education at the same time.

Thank you Datuk Nicol Ann David!